Guide to Search Engine Ranking

Obtaining organic search traffic has become a key pillar for the overall growth of a website. If you earn top ranking on the organic page, you don't need to spend on paid ads. Your site is then capable of driving good amount of traffic simply from SERP. But the point is "How to achieve top ranking on organic page?"
SEO is not a one-day thing. You need to put constant efforts and keep patience to see the expected results. However, its essential to know if your efforts are taking you through the winning path or not. To ensure this, it's better to follow a rank building strategy. Here we discuss some key factors to ladder up your SEO ranking.
Starting with the basic amenities we move on to expert strategies for building SEO rank.
Set up Your Account.
The primary requirement to a good SEO rank is to track your website performance. For this you need to set up your account with tools such as; Google Analytics and Google Search Console. These tools will help you optimizing your website in better ways.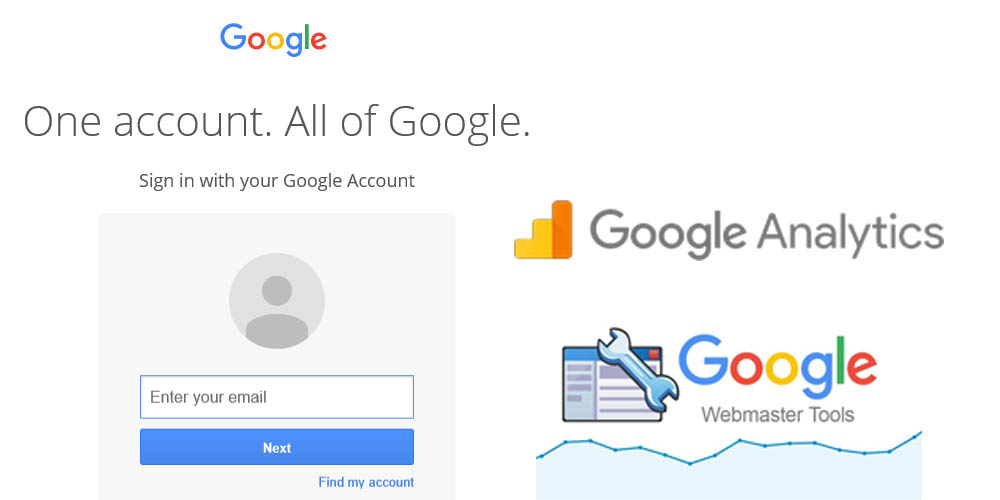 Optimize Keywords
Keywords play a significant role in making or breaking your SEO efforts. Perform a thorough research on keywords specific to your website content. Understand the terminology of a user and consider suggestions on Google. You can use tools for researching your keywords such as the Google keyword planner, Ubersuggest and SEO Metriks. Explore the each to make your efforts work.
After obtaining your keyword list, analyze the search volume for each keyword. The idea is to refine your list with terms that have a high search volume and low competition.
Now, when you are ready with your final list of keywords, it's time to implement it. Know that different pages can rank for different keywords based on the content it holds. So, keeping this in mind map your keywords to your site pages depending on its relevancy with the content.
Optimize Page
Optimizing your website pages with respect to SEO is critical to get a thumbs up from the search engine crawlers. Take care of the following practices while optimizing your page: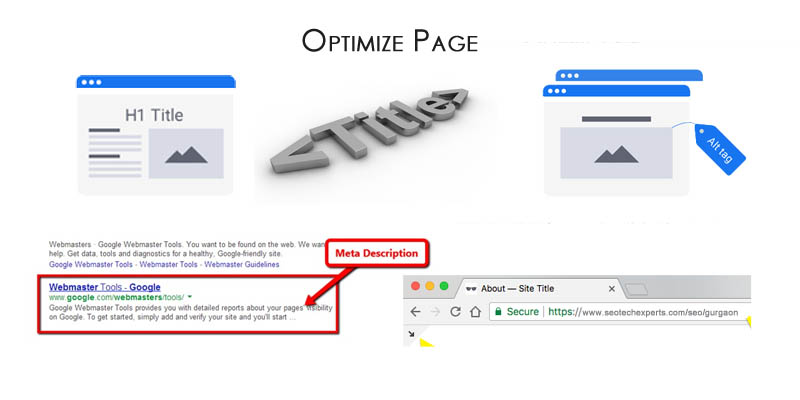 Link Building Strategy
Obtaining links from external sites can benefit your search engine ranking. However, the links should hold quality, quantity and relevancy to establish position in the search engine rankings. External links act as commendation for your site.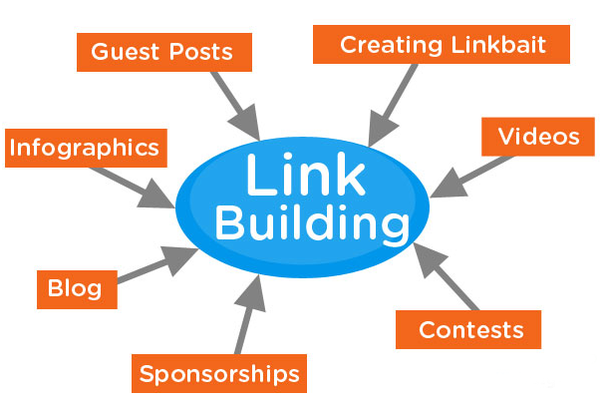 Content Optimization
Yes, content is king, and you need do a lot of hardwork to get your content right on the throne. You need to develop a content marketing strategy for your business. But before that, accomplish on these steps: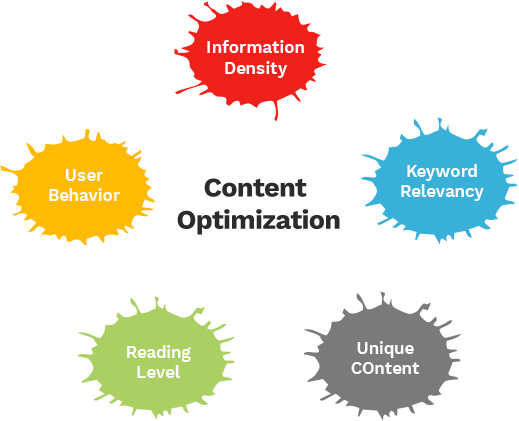 Brand Awareness
Familiarity with your business can make customers like your brand. Thus, it becomes important that you engage in promotions on social media channels to build brand awareness. Moreover, gain people's trust by engaging with customers to answer their queries on social channels, essentially; Facebook, Twitter & Instagram. This will steadily build brand reputation as well.
Responsive Website
Hope you are familiar with the term responsive website. And, if not, lets take a step back. A responsive site is one that can work equally well on desktop and mobile devices. Google search algorithms now prioritize sites that are responsive. In fact, with Google's mobile first indexing it has become essential for marketers to have a responsive website to obtain ranking in SERP.
Page Loading Speed
Ensure that the loading time of your website page is no more than 3 secs. A slow page loading speed can set a drawback to your website ranking.
Stay Updated
SEO is ever evolving. Google updates its search algorithms 500-600 time a year. As such, you need to stay in sync with the new updates and accordingly make changes to your site to get the best SEO result.
The basic mantra to improve your search engine ranking is to offer users what they are looking for. Search engine optimizationtechniques start and ends at searchers. So, while making your online marketing strategy, focus on users and search engine strategies simultaneously.