Everyoneâs newest fashion icon is undoubtedly Seo Ye Ji, who donned innumerable designer outfits as Ko Mun-yeong on the hit K-drama Itâs Okay to Not Be Okay. Given the astronomical price points of her ensembles, however, copping her style was always just an aspirationâuntil now!
Jean Dalida, a.k.a. the blogger behind The Skinniest Jean is at it again with her K-drama outfit recreations using ukay-ukay finds, proving once again that you donât need to break the bank to cop styles from your fave K-drama characters. In her recent blog post, she shared her attempt at imitating some of Ko Mun-yeongâs iconic looks, from those dramatic black ensembles to her daintier floral frocks. And we must say, theyâre pretty on point. Check them out below if you donât believe us!
1. Remember Episode 2 when Mun-yeong sported a mini dress that also looks like a suit jacket? Jean was able to hit the nail on the head with an oversized blazer and thigh-high boots instead of socks. Itâs not about having the exact same piece but more of recreating the exact silhouette.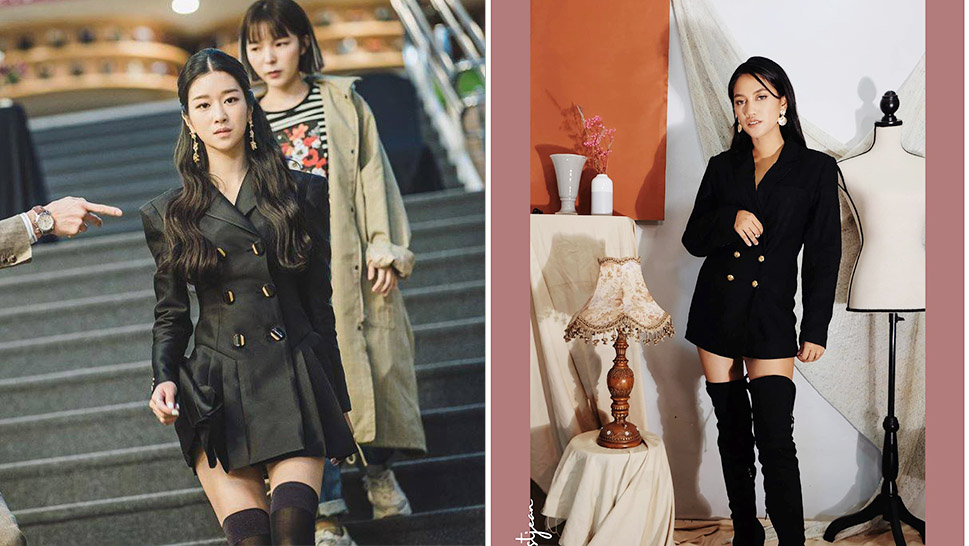 2. If youâre a fan of the show, then you know that Mun-yeong has a penchant for bold shoulders, including puff sleeves and boxy blazers. As jawdropping as her style is, know that itâs not as tricky as it seems. Just break it down into the essential elements like what Jean did in this look! Blazer? Check. White dress? Check. Pointy-toed shoes? Check.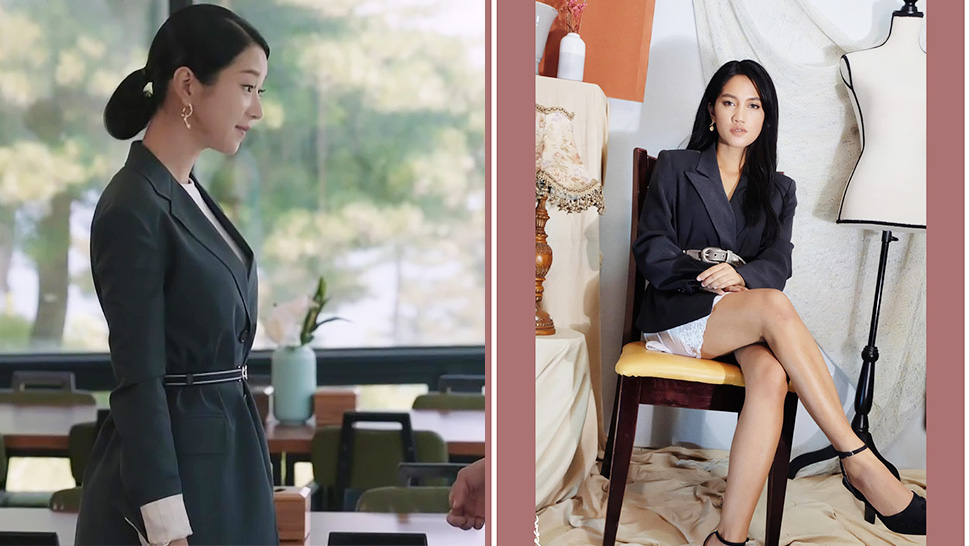 3. Sometimes, Mun-yeong translates her love for volume through preppy monochromatic outfits (remember that pink one that flaunted her tiny waist?) Well, it's definitely one of her easiest looks to mimic! Here, Jean threw on pastel blue coords with the same lapel and large buttons as Mun-yeong's! It's those little details that matter.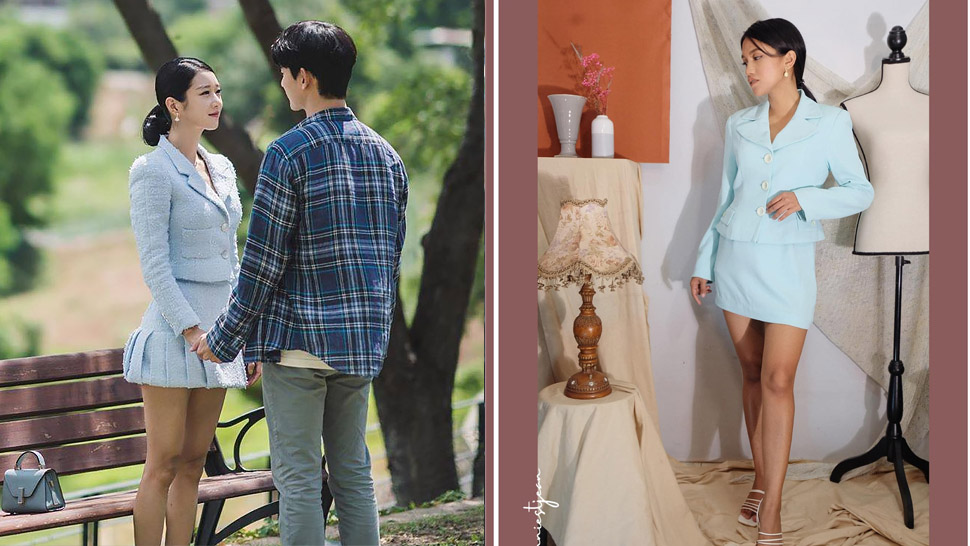 4. Weâve already told you guys about Mun-yeongâs designer nightgowns that we can only dream of having. Thatâs why weâre so impressed that Jean has a dress that looks exactly like it! And, it has shorter sleeves that make it more Manila-friendly. LOL! The ukay-ukay really does have everything.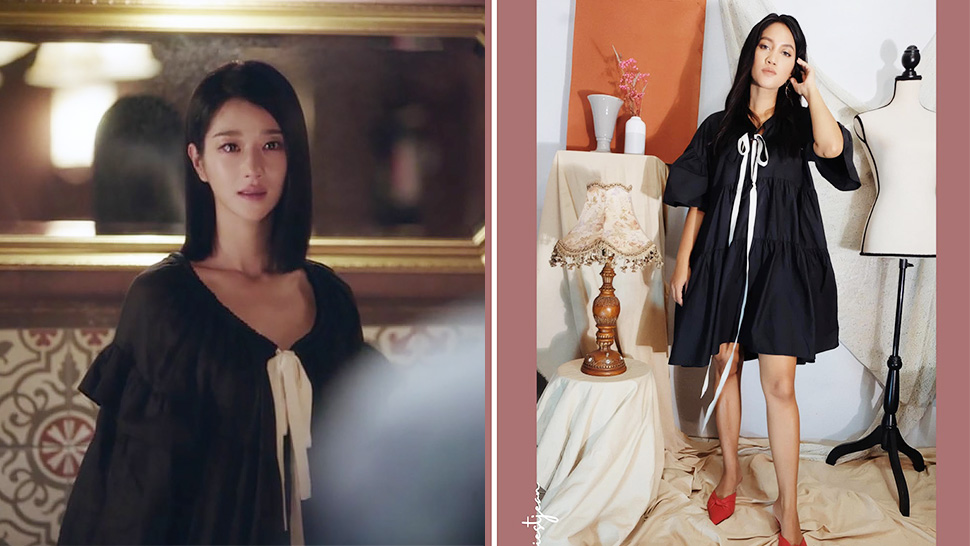 5. Remember when Mun-yeongâs style began to change? She started wearing daintier ensembles like floral dresses and pastel colors. Whatâs great about those looks is how she finds unique floral prints that donât look matronly. And it seems like Jean was able to find one at the ukay-ukay that's very reminiscent of Mun-yeongâs!
6. Okay, so you wonât be able to find exactly everything Mun-yeong has at the ukay-ukay, but again, you can always opt for pieces with those essential elements. For example, in this case, Jean was able to find a dress in the exact shade of pastel blue, with similar ruched details and a cinched waist.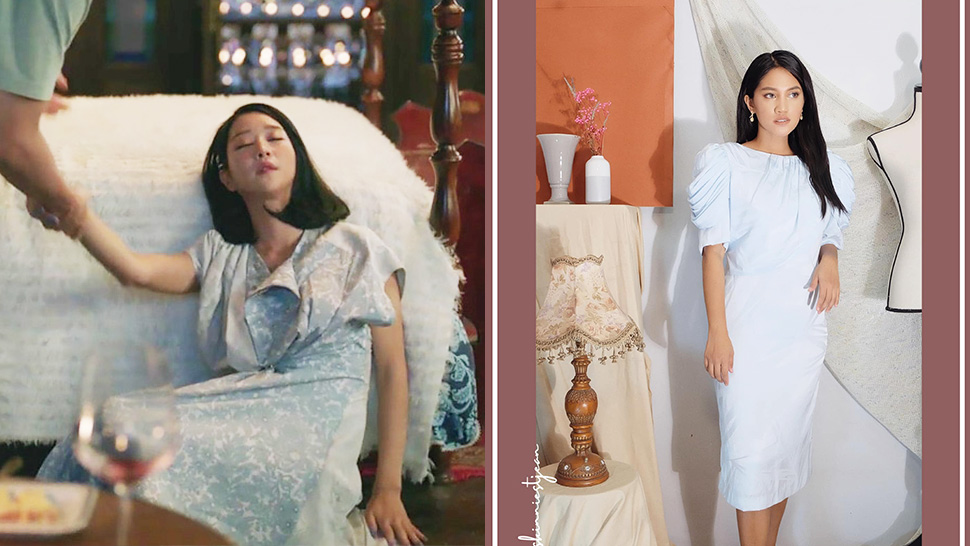 And voila! Those were Jeanâs best recreated looks inspired by Seo Ye Ji from Itâs Okay to Not Be Okay. We think she aced all of them, donât you think? Now, go forth and find pieces in your wardrobe so you can cop Mun-yeongâs style, too! As Jean has shown us, itâs not a costly endeavor at all.
[ArticleReco:{"articles":["30724″,"30764″,"30746″,"30807"]}]