SEOlium:


How did your passion for SEO come about?


Simone Stoppioni:

During the university years, over 10 years ago, with other students, I designed a small university newspaper which, in a short time, was edited outside the campus by a publisher, transforming our group into an editorial staff.

We soon decided to turn it into an online newspaper. A real adventure since we were one of the first experiences of journalism on the net, that started in the United States in 1992. We were university students without the capital to invest in the company and lacking the resources to promote a paid advertising campaign.

The goal we set ourselves was to increase the number of our readers on the net. It was during the search for a solution that the meeting between me and SEO took place. I accredited our editorial head in Google News, born just in that period and, also using the new social Facebook, we started spreading our newspaper.

In 12 months, we managed to get around 1 million visits to the site. Thanks to SEO we understood the difference between writing articles for the internet world than for the newspaper format. It was a winning experiment. We had beaten some famous national newspapers on time!

From the editorial experience I understood the power of SEO that I continued to study over the years until it has become my profession.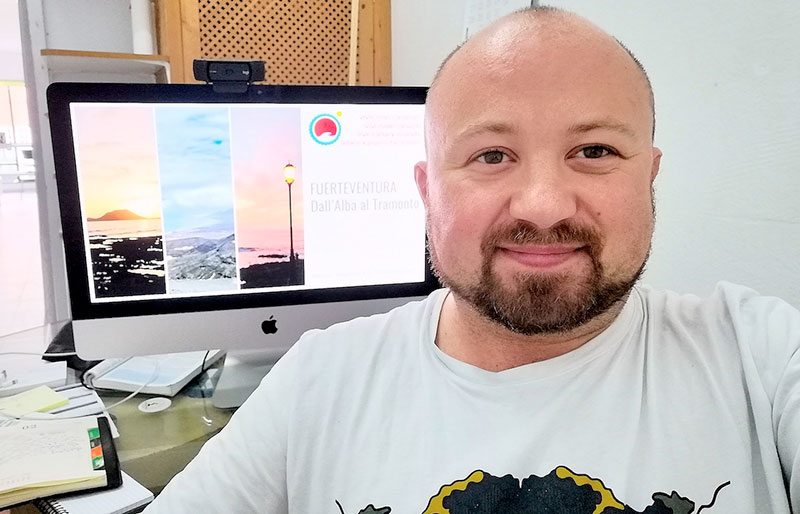 SEOlium:


You are an Italian who has chosen to live and work with his agency in the Canary Islands in Spain. Have you been able to assess whether there is a difference between SEO in Italy, Spain, and in the USA?


Simone Stoppioni:

Three years ago I came to Fuerteventura in the Canary Islands to visit my old publisher. During the holiday a car accident prevented me from returning to Italy and I lost my job. I decided to take on the challenge of my friend and as then we started a new adventure creating our communication agency "

ConfucioNet

".

The new geographical position and the new language, Spanish, changed the results of my searches on Google. I immediately understood that I was facing SERP contamination from Spanish websites. I found studies and new techniques developed by the Spanish agencies.

BOOOM!

A new world opened up for me, Italian. A way of seeing SEO from another perspective very different from how it is conceived in Italy. I was facing a multicultural SEO with different influences! Now I have learned to think internationally and globally. A more structured and organized SEO on market niches, on the quality of content and on new techniques that I have been able to appreciate here.

On the web, the Spanish language is the third most spoken language in the world. A boundless virtual world populated by about 500 million users. An infinite wealth for those who study SEO. There are some analogies with culture, made in the USA in this field. The peculiarity of Spanish SEO is creativity, a mix of technique, strategy and a bit of healthy madness.

With my background and new Spanish studies, I had to update some old beliefs, but I continue to study and experiment every day.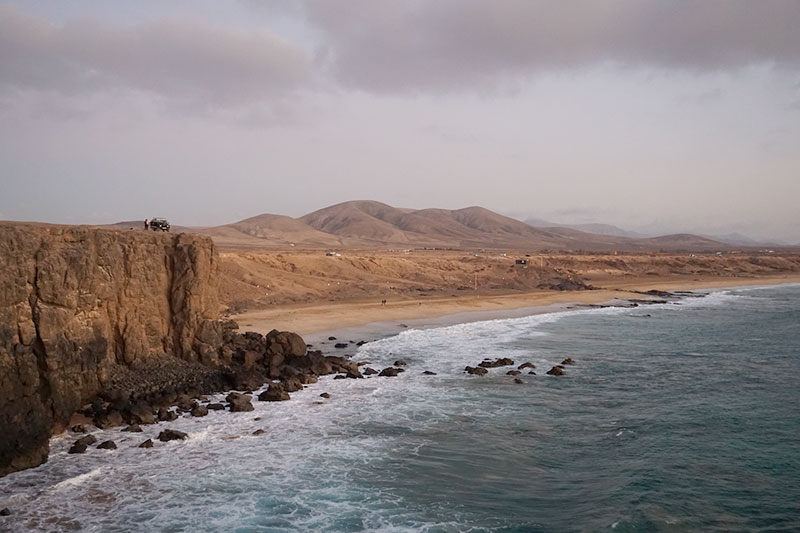 The new geographical position and the new language, Spanish, changed the results of my searches on Google. I immediately understood that I was facing SERP contamination from Spanish websites. I found studies and new techniques developed by the Spanish agencies.
BOOOM!
SEOlium:


You created a YouTube channel on SEO. What made you do it?


Simone Stoppioni:

It was a challenge with myself. I wanted to overcome my innate shyness in front of a camera. I thought it was useful for my home country to spread this peculiar SEO experience, mixed between the USA and Spain. Every day I raise the level of difficulties both for my research and for the contents that I try to spread in Italy.

The study and passion for SEO have been the driving force behind it all. I share my studies and SEO experiments, combining, with that bit of healthy Spanish creativity madness, the story of my experience of life in the Canarian land, praising the landscape wonders, and the unique character of this brother people. Fuerteventura is an earthly paradise in the middle of the Atlantic Ocean where I can study and analyze without the noise and the frenetic life of the European metropoles.

Thanks to this communication channel I met many people who have the same passion and who approach SEO for the first time. A continuous exchange of information and opinions that enrich every day my cultural background, universally shared. My channel is a business card capable of intercepting people whom I could not have reached otherwise.
SEOlium:


How can someone become an SEO expert?


Simone Stoppioni:

SEO is 20% technical, 50% constant and 30% hungry for knowledge.

When you think you've achieved perfection in your techniques, change Google's algorithm and start studying its effects and what happens on the net. In my opinion, the network has its own soul, it feeds on the actions that each of us carries out in it, adapting to our behavior. It lives by its rules that are often changed, with new algorithms, conditioned by the historical period, by the widespread mood of people, by events and innovations. SEO must be able to interpret these feelings.

It is not an exact science, but this is precisely its charm. There are those who approach SEO starting from IT studies and humanistic culture. Everyone looks at SEO according to their own approach. Anyone who starts studying SEO must be hungry for knowledge. Knowing how to adapt to the fast-changing world and never feeling at the finish line.

Hunger for knowledge, humility, and perseverance are the ingredients for becoming a great professional SEO.
SEOlium:


So SEO is Science or Poetry?


Simone Stoppioni:

I don't like programming codes, I love knowing how to anticipate trends on the net and understand what those who surf the net are looking for and want. The technique is important, without the basics of SEO you don't go anywhere and you must always be up to date. The network is made by people and not by programming codes or magic formulas.

Every day I am amazed at how successful some web sites are because, rather than paying attention to academic formulas, they manage to intercept people's interest. Understand what people are looking for on the net. This is the poetry and the art of SEO. Understanding users without knowing them personally.

The luck of being abroad and searching the net in multiple languages opened my mind. The SERPs of two or more countries compared on the same search query allows us to understand how the needs and the trends of each national culture are different.

Working locally but thinking globally is one of my mantras since I became a citizen of the world.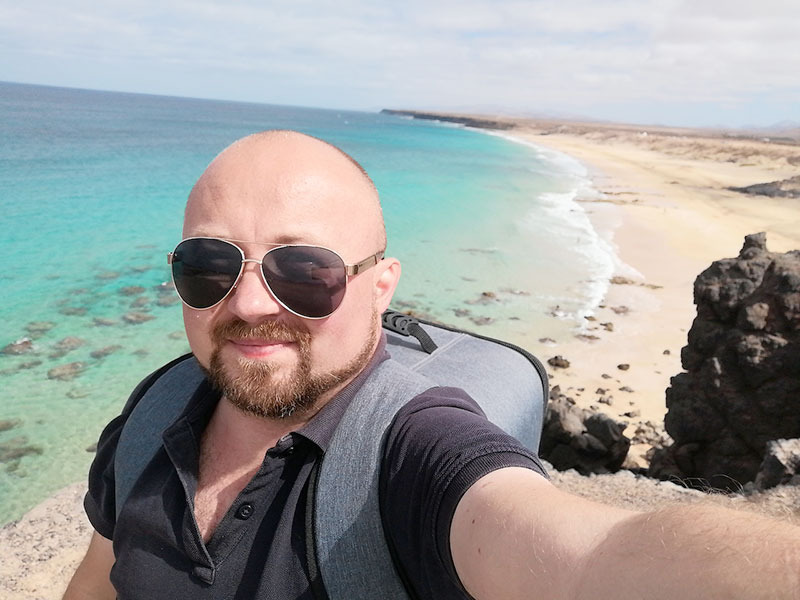 SEOlium:


Could a scientific approach to SEO eliminate its magic and vision? Can both live together?


Simone Stoppioni:

I personally hate technicality on websites. Fortunately, Google in the latest algorithms updates is taking a new path, that of humanizing the results of researches on the engine. To each the personal research based on their own habits and interests! There is no longer a single SERP for a keyword. There are infinite SERP queries for each user.
SEOlium:


How do you see the future of SEO?


Simone Stoppioni:

Artificial Intelligence is a powerful innovation engine connected to Big Data. Sometimes I get the impression that Google reads my mind. Those who study SEO know how powerful and influential the internet is in everyday life. Google's algorithm is constantly updated and adapts more and more to every single person, analyzing all our behavior.

Google is a Big Brother who gives us answers to every question we ask.

My thoughts are positive, seeing the great opportunities that are offered. But I want to hope that this ability to influence people's choices remains as neutral as possible.
SEOlium:


To conclude what are the most common mistakes you see in e-commerce?


Simone Stoppioni:

Many people primarily focus on getting the user to the cart as quickly as possible, instead of giving them enough value before they decide to buy. The value of a site or an e-commerce store must be measured with the ability to intercept people's needs by providing them with all the information useful to the consumer.

I give my clients the example of these two online stores:
– The first is a beautiful shop, full of attractive products, with unprepared and rude shop assistants.
– The second is less conspicuous but with great competent staff, capable of providing the right answers at the right time to its customers.

The first store will fail after a few months as opposed to the second which will be populated with satisfied and happy customers to be accompanied to the checkout for the purchase.
---
---
"Never forget that content always wins over form!"
---
---
"Never forget that content always wins over form!"