Social Media Marketing
For Independent & Private Schools
by katie Nicol | SchoolAdvice  | k.nicol@schooladvice.net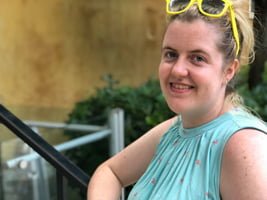 FaceBook, bigger and more powerful than ever
---
Many of you may be hearing whispers that Facebook is dead, but it is in fact very much alive. Although new competitors have emerged over the years, Facebook has always been able to adapt their platform and introduce new features to avert potential threats and to keep its audience growing with more users  on any other social network. Facebook even acquired social media giants, Instagram and WhatsApp. Given Facebook and Instagram's huge audience reach and that the majority of parents of school aged children who have accounts, it is safe to say that your school should most certainly have a Facebook account to promote your school. Using Facebook is a very cost effective way of getting in front of your target audience.
via facebook School Page
---
A School Facebook page, is an ideal way to reach prospective and current families. It's an environment where a school's target market is already spending time interacting with the people and brands that interest them. With Facebook's updated algorithms,  schools can now have more meaningful interactions with their followers.
The benefits for schools who actively use Facebook are huge. Sharing valuable information in a timely manner and quick and easy communication via Facebook Messenger are a real plus. This builds trust, transparency, and brand engagement with your audience who are comfortable in the Facebook environment. It also enables your school to more easily increase brand awareness and engagement through specifically targeted social media ads.
Request Your Free Promo!
Strategic FB Marketing
---
The latest Facebook Algorithm has a more people focused approach so a successful marketing strategy will be dependent on how well your school interacts with its followers on the school's Facebook page and  importantly with 'Look-A-Like-Audiences' similar to the school's Facebook followers.
Using the most current Facebook Business Manager to find and access those users most likely to benefit a school can be frustrating, time consuming, and costly if mistakes are made.
Request Your Free Promo!
Get CONNECTED with SchoolAdvice!
---
Let SchoolAdvice Digital Marketing experts take this worry off of your shoulders. We create targeted ads and promoted posts for your school. Spend as little as $5.00 per day to reach 1,000's of interested viewers. Promote open house events,  career opportunities, school tours or the school's website/profile. By linking the school's Instagram account with the FB Business Manager, promoted Instagram posts can significantly increase engagement 
Request Your Free Promo!
SEE THE RESULTS
---
FB generates a steady stream of analytics for every ad or marketing campaign.  SchoolAdvice helps you make sense of the data and tweaks campaigns to improve performance as needed.
FREE PROMOTED FACEBOOK/INSTAGRAM POST
SCHOOLADVICE will put your promotion in front of 5,000 + Targeted Viewers
Reserve Now!
Office
1001 Lenoir Ave, Suite B-111 Montreal, Quebec H4C 2Z6
Hours
M-F: 9:00 – 17:00 S-S: By Appointment
Call Us
(888) 509-7202 (514) 350-3519
Copyright © 2019 SchoolAdvice Inc. Powered by Sparrow Digital Inc.
The post Strategic Social Media Marketing for Schools appeared first on The SchoolAdvice Network.