Let your brand be heard, seen and talked about.
The increased usage of social media platforms worldwide has resulted in the development of Social Media Marketing; a form of Internet marketing that can have a significant influence on your business. With social media marketing, you can generate more interest and improve your brand's online presence on popular social media platforms such as Facebook, Instagram and LinkedIn. By utilising social media channels and social networking websites to reach a mass audience, you can find more potential customers that will be interested in your products and services.
The advantages of Social Media Marketing (Facebook Advertising)
Social Media Marketing is the process of bringing customers to your website via Social Media channels such as Facebook, Instagram, LinkedIn and other social media platforms. This Internet marketing strategy offers a more precise targeting of customers.
In Singapore, the most popular social media platform is Facebook.
You can use Facebook advertisements to target potential customers more efficiently by making use of detailed demographic data such as:
And many more.
By understanding whom your audience is, we can launch engaging Facebook advertising campaigns with relevant, persuasive ad designs and content. Our campaigns will appear on the news feed of your targeted customers across all devices from desktop to mobile. As a result, your marketing budget will be spent more efficiently to get more value out of your dollar.
Get the best ROI from the best Social Media Marketing Agency in Singapore
The Social Media Marketing Agency that delivers
Facebook Lead Generation – Beauty Industry
Our recent Facebook lead generation campaign for a beauty shop in Singapore:
We spent $140 dollars to reach more than 7000 people in Singapore and 95 of them signed up for their promotional package.
The cost of every lead is only $1.50!
Facebook Video Marketing – Kalms Singapore
We recently did a Facebook video marketing campaign with Kalms Singapore.
We manage to achieve the following:
More info: https://www.facebook.com/marchhmedia/videos/188867901613787
After the campaign, we got this testimonial from Victoria:
The team was professional, courteous and very efficient. After engaging them for their video marketing services, we saw a significant increase in our sales. Our website traffic and social media followers have also increased by a significant margin. Job well done!
– Victoria Lim, Sales & Marketing Manager of Kalms Singapore Pte Ltd
Facebook Video Marketing – Linda Mandarin
Our results for the campaign:
More info: https://www.facebook.com/sg.linda.mandarin/videos/1528630503857648
We got this testimonial from Paul:
The campaign was a great success. After the video went live, we are flooded with calls and inquiries. In a short span of 8 weeks, we have 117 people signing up for our classes. 2 thumbs up to the team!
– Paul, Marketing Partner of Linda Mandarin Pte Ltd
FAQ on Social Media Marketing (SMM)
With the proliferation of social media's influence on consumers, businesses need to ensure that they retain a positive reputation both online and in real life. Customers that have a positive experience will be more likely to recommend your products and services to others. When potential customers receive a recommendation from a person they consider reliable instead of a salesperson, the closure rate will likely be higher due to the sense of trust.
Example: Facebook "Likes" and reviews
If you wish to buy flowers from a store and find yourself searching through social media platforms, a store or advertisements that received support from your friends or family members will likely appear more reputable. Support can be in the form of "likes" or reviews on the Facebook page itself. In such instances, the number of "likes" and reviews may also affect your perception of the store, as you may think they are better if they received more support from people you know.
As of the last quarter of 2017, Facebook had around 2.2 billion active monthly users. For active daily users, Facebook had approximately 1.4 billion users visiting the site every day. With effective advertising strategies and management, you can promote your products and services to a vast number of users, potentially making them your customers.
Example: A flower shop in Singapore
If you are a florist with a shop located in Singapore, you can target specific Facebook users that fit your requirements.
Example of requirements can include their age (spending power), country of residence and relationship status.
For a flower shop in Singapore, you should be searching for customers who are: male, above 25 years old (where they have more spending power) and stay in Singapore. Your target group should also be either "in a relationship", "engaged" or "married", as the probability of attached men buying flowers is higher than single men).
By knowing your target group, you can spend your marketing budget more efficiently and generate better results.
Fast results
You can get your ads up on the same day as long as they comply with the social media platform's terms and conditions. That will allow you to connect with your potential customers instantly, as opposed to the lengthy processes that are often involved with other marketing strategies.
Word of mouth (most efficient marketing)
Potential customers will likely trust the products and services recommended by their friends or family members. Hence, the number of Facebook "likes" will build up the confidence of the potential customers and motivate them to purchase your product and services.
Free exposure
Social Media Marketing strategies such as Facebook advertising allows you to set up campaigns that will only charge you if a Facebook user clicks on your ads and gets directed to your website. If a Facebook user sees your ads but does not click on it, you will not have to pay anything. If you wish to focus on building your branding, you can set up campaigns for impressions rather than clicks.
Cost-effective
Your ads will exclusively be shown to your targeted social media users, allowing you to spend money only on users that are potential customers.
Expose your ads 24 hours a day, 7 days a week
Social Media Marketing allows your ads to be shown 24 hours a day, seven days a week. Best of all, your ads will only show if users search for the keywords you have targeted, increasing the possibility of them becoming your customer. If you wish to widen your target group, you can even target Internet users from other countries, potentially increasing your sales.
With a $1,000 monthly marketing budget, your daily marketing budget will be $33.33. Thus, if your targeted cost per click is $1, your budget can only last for 33 clicks. After 33 potential customers have clicked on your ads, your ads will not be shown anymore until the next day.
Send us a message / Request for a callback
Fields marked with an
*
are required
Impossible Marketing is the leading Digital Marketing Agency in Singapore. Our team strength is 20 people and we have a combined of more than 40 years of marketing experience. We are often loved by the media and are featured in: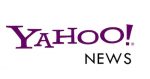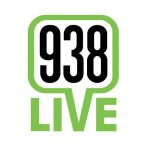 Since our inception in 2012, we have successfully served more than 1,000 clients. Here are some of them: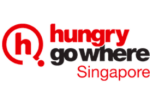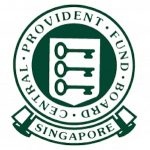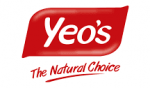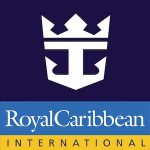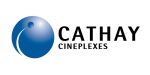 Share the knowledge!
This content was originally published here.