Last Updated on February 27, 2018 by admin
People are starved for quality content on the internet. With so many platforms and users online, content is being mass produced and as such, its quality degrades quite rapidly. In order to mitigate this problem, businesses need to stop their guerrilla posting and try a more scheduled approach. This is where a social media Marketing and content calendar comes in handy with its ability to keep your posting habits consistent, as well as keep low-quality content at bay. 
This quality assurance will allow you to focus on other aspects of your content marketing, such as engagement, and generate a better ROI from your marketing efforts. Therefore, here's a detailed explanation as to how and why a content calendar is useful for your social media campaign.
Before we get started, we would love for you to join our growing Facebook group right here! You can also join our Pinterest group by scrolling to the bottom of this page! If you are looking for guest blogging opportunities or if you need a personal affordable coach to take you from A-Z, we can help you. Get all the juicy details right here! Have you seen our brand new shop! 
We also wanted to take the opportunity to let you know that we use Affiliate links on some of our blog posts. This means that we could make a commission if you click on an affiliate link and purchase something
You might also like: 
Having a social media marketing and content calendar for all your social media accounts is essential for staying organized and on schedule with posting content. This way, you won't end up being in a constant state of panic that will see you rush things all of the time and thus post low-quality content as a result.
Moreover, by creating content ahead of schedule, you also create some breathing room which allows you to focus all of your attention on producing amazing content worthy of your followers. This means you'll have enough time to do some proper research, to investigate every hot-topic out there, and find your inspiration along the way.
Hence, you'll often come up with an abundance of fresh ideas and new innovative ways of engaging with your followers and have just enough time to flesh them all out.
Allows for spontaneity
Another perk of doing things ahead of schedule is that you always have some backup in terms of content if the need for more posting arises. On social media, there's a constant fear of missing out, especially with the stories format now coming into play. This means that, oftentimes, brands have to strike while the iron is hot in order to seize a unique opportunity to grab people's attention.
For example, such one opportunity presented itself back in 2013 when there was a half an hour blackout during a Super Bowl match and Oreo used the occasion to tweet a sensational joke. It said: "Power out? No problem," and on the picture accompanying the post, there was a single Oreo amidst the darkness with a caption saying "you can still dunk in the dark." Likewise, content that is both spontaneous and entertaining usually ends up going viral and surpasses all expectations.
Creates a sense of professionalism
Consistently posting on time will do two things: first, you won't miss the optimal time for posting content on that particular day, and secondly, you will show a level of professionalism by defying all odds and staying organized. This is particularly important for non-profit organizations as the amount of professionalism shown in such matters will reflect on the organization as a whole.
The better the organization, the better they're perceived by followers and supporters alike, and as such, the likelihood of donations increases exponentially. The funds raised could be a matter of life and death in some cases, as it's not done merely for profit margins like with for-profit businesses and organizations. For this reason, many of them search for a highly specialized nonprofit digital agency to help them achieve a level of professionalism that will generate more donations and thus help save more lives.
A social media marketing and content calendar are also useful for scheduling the type of content that you want to be posting on your social media profiles. This allows you to plan out your content in advance and create a strategy that will utilize the 4-1-1 rule for engagement.
In short, what this means is that for every tweet you use for promoting your brand, you should re-tweet with another relevant tweet and also share four entertaining pieces of content written by others. This way, your profile won't be all about you, but about that relevant and highly engaging content which will successfully educate and entertain your followers.
Furthermore, it'll also give you the opportunity to interact with your users by replying to their posts and answering all of their questions which is a huge bonus, as this will allow you to create your own 'tribe' of loyal followers.
Holiday theme planning
Holidays are a busy time of year for everyone, especially so for marketers. For this reason, having a social media marketing content calendar is great for preparing everything in advance for the actual holiday season. Although it might look like it's too early to start planning for Christmas already, the timing couldn't be more appropriate as the results of your previous Christmas campaign have probably just come in.
Meaning you can learn from that experience, measure the success rate of your content posted at that time, and proceed with creating more of it without the need to test the waters a second time. Additionally, you don't want to start posting Christmas-themed content right on Christmas day, but at least a whole month before that in order for your promotion efforts to yield any results.
At the end of the day, you'll be able to post awesome content day-in-day-out at the sheer amazement of your followers. Plan ahead, be organized and stay consistent to ensure that a certain quality is met each time you make a post.
Will you be planning out your social media marketing and content calendar today?
Like this post? Pin it to your "Blogging Tip" board and read it again. Be sure to share the love.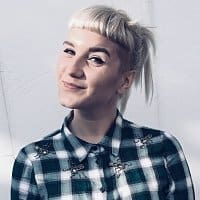 Lauren Wiseman is marketing specialist, contributor to bizzmarkblog.com and entrepreneur. She helps clients grow their personal and professional brands in the fast-changing and demanding market, strongly believing in a holistic approach to business.
If you enjoyed our blog we would like to have you join our email list and receive weekly money-making tips, you can join now! Don't forget to join our Private Facebook group. The page is created to share your work, pitch your services and learn from other experienced bloggers!
***We would like to note that this post and most posts on our blog may contain affiliate links. This means that if you purchase something that has an affiliate link, we will get a commission from it. Not all items recommended on our site are affiliate links. We only recommend items that we have used and tried. These items have brought us much success and we highly recommend them to you in order to be successful. Thank you for your trust!