SEOlium:


Corey, you started as a systems architect, built and sold a web host, and now you're an SEO Agency owner. Can you describe your career so far and what made you settle in the SEO realm?


Corey Northcutt:

One horrific accident after another! Really though, I never could have predicted this path if I tried. SEO drove a really successful group of businesses for me in college. Three of them, beneath an umbrella company called Nobis Technology Group. I told myself I'd never do SEO for anybody else and made it all of 10 days doing passive income sites before caving and helping some old industry friends of mine with their SEO. That was 10 years ago. I guess I blacked out, and now here we are?
SEOlium:


What are 5 of the most important qualities an SEO expert should possess? On top of that – what qualities should a successful digital marketing owner have?


Corey Northcutt:

Oh, man. I'm one of the few SEO weirdos left that doesn't consider themselves a digital marketer. I see SEO as a systems problem that touches marketing, DevOps, human resources, the complete C-Suite, and others. But if I've got to rank them, let's say:
Humility: because you're never as smart as you think you are.
Words: you're going to need them.
Code: you can't run from it.
Relationships: it's how you get the links.
An infallible bullshit filter: see #1.
When Northcutt hires SEO strategists, we're looking for a specific set of values. We've got one of those cheesy acronyms — PEEPL — which is passion, empathy, efficiency, pride, and lucidity. Empathy builds real relationships, efficiency works the code, pride builds strong copy, and lucidity keeps you humble and questioning.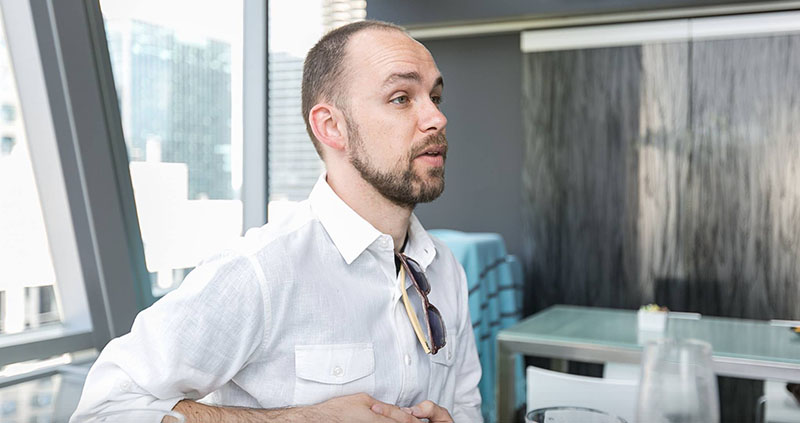 The best SEOs don't just shut down when they're faced with a hard problem. They're passionate to the point of endless learning across all disciplines. The words that I hate to hear are "I don't do copy" or "I don't do code". An SEO expert doesn't get to choose whether or not they're "full stack". If you do, you're not an expert.
SEOlium:


You told me your sport and passion is technical & large scale SEO. Can you explain how that is different from traditional SEO? Can you rank in Google without backlinks? And what's your SEO success recipe for a very large website?


Corey Northcutt:

Sure.

Most agencies play in the local space because it's usually really easy to get local wins. The competition is low or even zero. That's just not what I know.

When I was first building my web host, there were more than 1,000,000 direct competing companies searchable on LinkedIn. I ranked us #1 for "linux hosting", "dedicated servers", and "ventrilo servers". It's how I built the system.

So, naturally, when we started working with brands like Nexcess and Decorilla, we've ranked and held #1 positions on terms like "magento hosting" and "modern interior design". It's just what our system is designed to do. I like to think that we consider a heck of a lot more factors through the Northcutt fact check and 1,200-step technical audit. We have equally scalable solutions for creative and off-page in our secret sauce, though.

As for links, well, they do matter and they're arguably still half of all SEO. Placing links deliberately matters much more earlier in a site's development. The first thing we do with any site is to assess, using math, specifically how much focus should be spent on links. Over time, it gets easier to attract more links with content that people are easily discovering.
SEOlium:


Could you share a few stories of very good and bad experiences with clients and what's your process of vetting them before onboarding? What should novice agency owners learn to avoid doing some of the mistakes you perhaps did back in the day?


Corey Northcutt:

Man, what a quality question. Coming from a fairly commoditized industry, I started out selling SEO services to just about anybody. Big mistake.

One of the most successful agency founders that I know once told me to "only work with clients that know how to work with agencies". It sounds counterintuitive — who's developing industry awareness, after all? But it's true.

We've learned to have a very consultative sales process where we can really set expectations, but now and again, somebody will still slip through that just isn't a good fit for an agency. Maybe they're a terrible boss whose own staff all hate them. Maybe they've been burned a few times and just lack the patience and trust necessary to let a new team prove themselves.

We actually really like clients that have studied a base understanding of SEO. The line that I love to hear is "I know enough to be dangerous". Several of our favorite clients frequent SEO conferences and are students themselves. But they need to be team players and accepting of there being shades of grey. For every well-informed agency client, there's a know-it-all out there that just won't let go of their game-breaking SEO blogger hot takes.
SEOlium:


Can we talk for a bit about your clients and team? SEO is not just about website optimization, so what I want to know about is how you structured your team to deliver the best results possible for your clientele.


Corey Northcutt:

Our production department structure is actually fairly common — we divide it into squads that work with a limited number of accounts. These days, it's about 6 retainers per squad. It used to be much more, and we learned the hard way that time is not the only commodity — the mental capacity to genuinely understand your clients' businesses is, as well. It was a big motivator for us to raise prices. But I digress.

Our clients' main point of contact is a strategist. They specialize in technical SEO and deploying top-level strategies. Some other agencies funnel you through a salesperson or an intern with a checklist. Again, if you look back at local-focused agencies, I think it's forgivable because what you're doing is simpler. But we needed a point of contact that could answer questions.

So, our strategists are usually former in-house marketing C-Suite with 10-20 years of SEO and team leadership under their belts. They're backed by a copywriter, a publicist, and a social & email marketing specialist. And, all of the above focused on organic work. Years back, we stopped doing PPC.

Finally, there's a QA step, where work runs through a department director. So, to tie it all together, here's what producing one piece of optimized content looks like:
Strategist sets the strategy.
Copywriter produces it.
Content Director edits it.
Then, if we promote it:
Social & email shares it.
Publicist promotes it.
Publicity Director runs QA on placements.
It's a lot of steps, but the results speak for themselves.
SEOlium:


Do you also work with remote and overseas stuff? What's your process for vetting, hiring, and working with people who don't necessarily share the same company values?


Corey Northcutt:

Not typically. Our team is remote but concentrated in Chicago. They're almost entirely full-time, salary, W2, with generous health and retirement benefits.

We do sometimes contract copywriters since there's such a culture of that with writers and journalists. But, when we do that, we try to keep our contributors 100% booked so that they're committed to us and our clients, too. And, we make them feel as much a part of things as the IRS 20 Questions test allows. This means that they collaborate within the same tools, we collaborate with them on slack, and we keep them informed.
SEOlium:


This isn't related to SEO, but I wanted to ask you about the coronavirus as well. Many of our readers aren't US-based, so – what's the situation on the ground? How is it affecting the American people and businesses?


Corey Northcutt:

In Chicago, restaurants are only allowed to do pick-up, with lines 6 feet apart and everybody is wearing N95 masks. Parks and other public areas are closed.
SEOlium:


Has something changed in your company during this whole coronacrisis? If so – how are you reacting to the madness and what should other SEOs do to benefit from this or avoid losing clients?


Corey Northcutt:

In our situation, the impact is pretty minimal. We're a remote company that interacts remotely with clients. These are national brands that are largely geographically distributed, too, even if they cluster into common offices normally. A couple of our clients in travel and corporate real estate took a hit but were instantly replaced by healthcare and remote work solutions.
SEOlium:


And what about other fellow agency owners? How's the virus impacting their business?


Corey Northcutt:

I know of other agencies that weren't so lucky and a few have already folded. Agencies specializing in local and travel industries seem to have it the worst. The best advice that I can give is to look to Google Trends, adapt client content and messaging, and power through. Its crises like this when the market chooses what businesses will stay and which will go.
SEOlium:


Do you think a big recession is coming? If so – what industries are already under, who's next, and most importantly – what kind of businesses are going to flourish after is all over?


Corey Northcutt:

Who knows? But I'll say this. During the 2008 financial crisis, I was in a different industry, but iIt ended up being our best year. It wasn't that the opportunity was gone, it was just that the rules of the game had changed. We ended up repositioning to become the official web host the most popular social networking software (phpFox). When the layoffs began, everybody jumped on whatever "I'm going to be the next MySpace (or Facebook)" idea that they'd been sitting on. I had that same conversation probably 100 times! This same thought exercise will happen a thousand times in a million different ways. The strong will adapt.